I have lost my ExeScan options on the tools menu
Posted by James Robshaw on 28 July 2006 10:33 AM
User can no longer 'Change Options'
As Admin you need to re-assign the permissions for this user.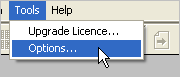 Select the Tools menu, and click on Options.

Then in the Options window on the Users tab, select the user and click on Edit.
Make sure the second to last item which is "Change Options" is ticked. Then click on OK to confirm, and Okay again to exit the options window.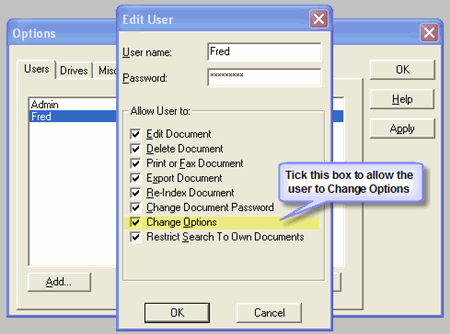 ---