Knowledgebase
Setup Outlook 2007 to work with ProExe POP3
Posted by James Robshaw on 11 December 2013 03:42 PM
Choose 'Tools' and then 'E-mail Accounts'.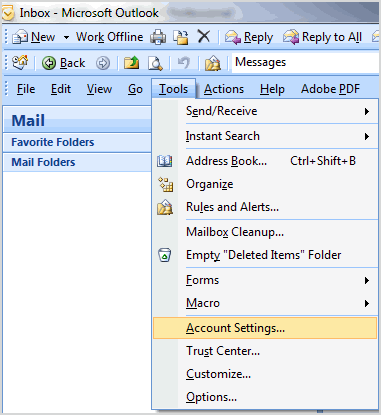 Select the account to be changed, and click the 'change' button.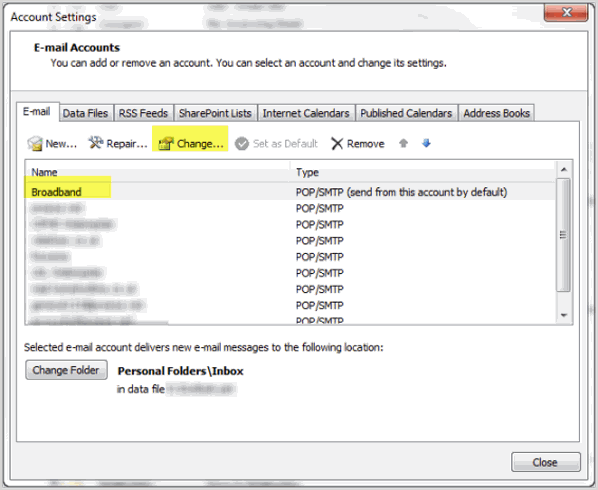 Enter the details supplied by ProExe.
Click the 'More Settings' button.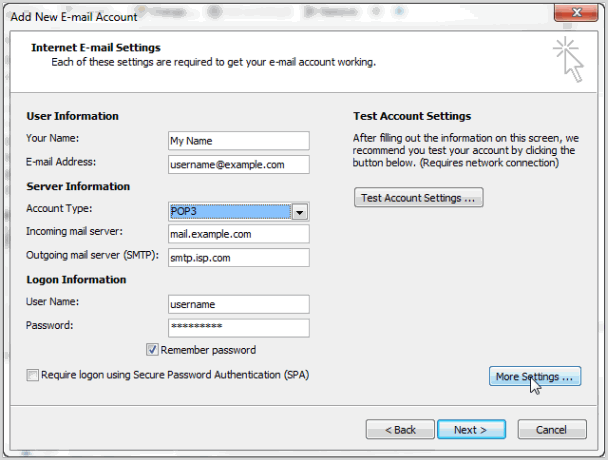 Click 'Outgoing Server' and if required specify that your outgoing SMTP server requires authentication.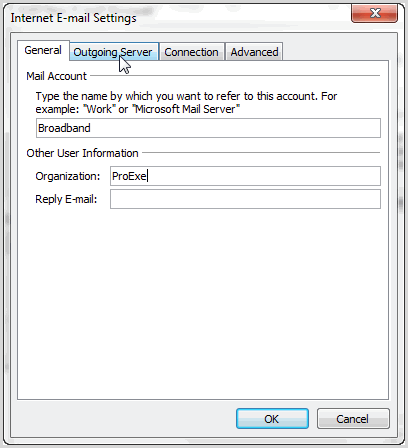 If your dial-up or broadband connection requires authentication, tick the box and enter below the necessary authentication method / details.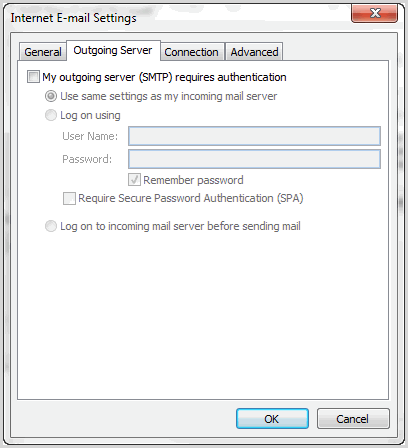 Now click on the 'Advanced' tab.
Unless advised otherwise, it is normal to use the default settings as shown below.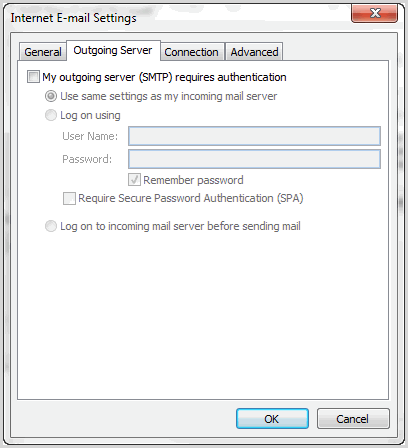 Click on Okay
Click on Next
Click on Finish
---