My search has brought up a Positive Result. How do I know if it is a Positive or a False Positive Result?
Posted by Stewart Shram on 21 March 2012 09:47 AM
If you get a Positive Result please be aware that this may be classed as a False Positive.
If you do get a result, then shown then on each line of the result you will now see a "More Info" Icon.
If you click on the "More Info" Icon then a popup window will show more information relating to that person.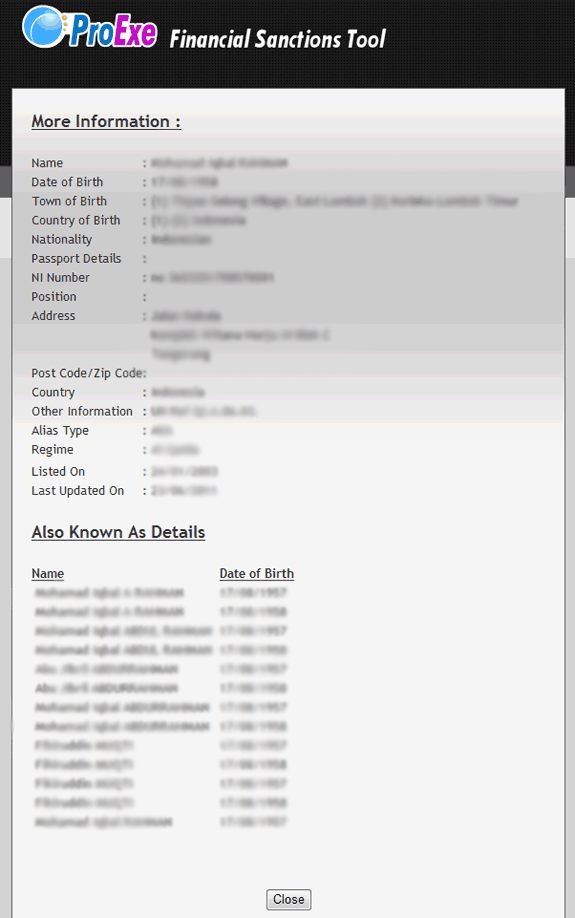 If you find that the your search should not have produced any positive results then you can amend your search result to non positive by clicking on the relevant button under the results.
For an Individual Search when you get a possible positive result there will now be a button that shows "Mark as Non-Positive"
For a Company Search you will get multiple buttons.
Result on Financial Sanctions List will show a button "Mark Financial Sanctions List as Non-Positive"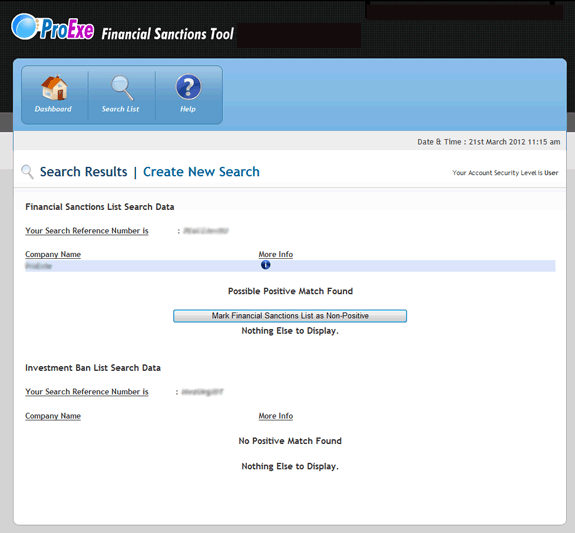 Result on Investment Ban List will show a button "Mark Investment Ban List as Non-Positive"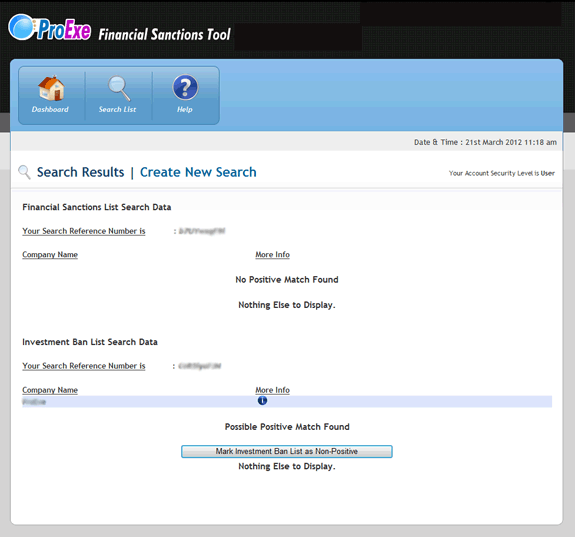 Only click on the above buttons if result is in one list and not the other.
When there is a positive find on both the Financial Sanctions List and the Investment Ban List then another button at the bottom of the Company Search reaults will be visible, this will show as "Mark Results on Both Lists as Non-Positive". Only use this button if both lists find a positive result on your search and it should be a False Positive.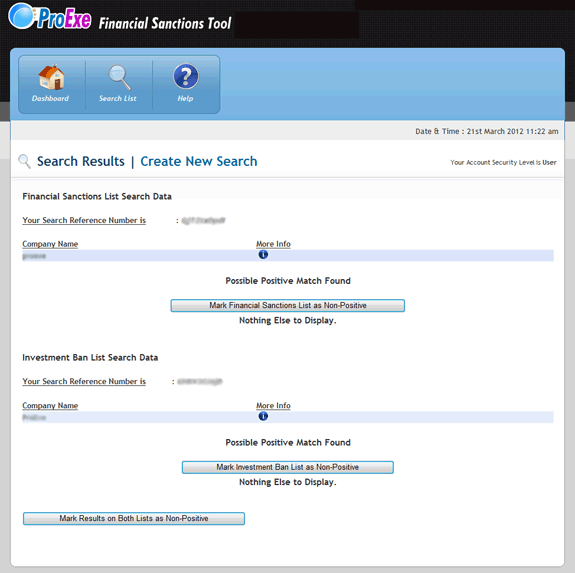 When you use any of the buttons to change the result to a Non-Positive, the database will be updated an will record the user who has over ridden this search.
---