Setup Outlook Express 6 to work with ProExe POP3
Posted by James Robshaw on 16 October 2007 03:05 PM
Select Tools --> Accounts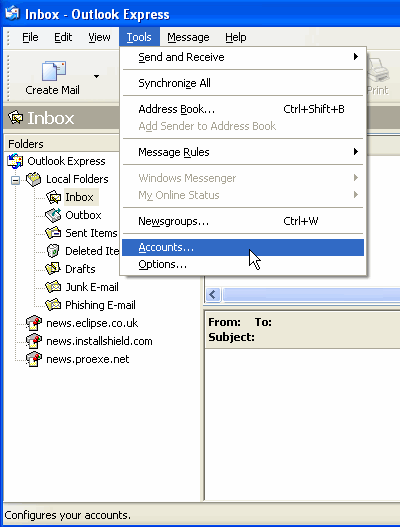 In the Internet Accounts pop-up box that appears, click the Mail tab at the top.
Click once on the Account so that it is highlighted, and click on the Properties button on the right hand side of the box.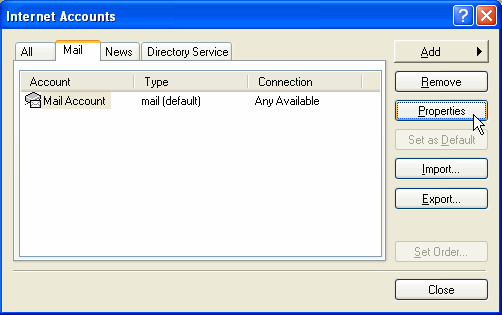 On the General Tab, complete your Name as you wish it to be displayed by the recipeints of the emails you send.
Insert your correct Email Address where shown.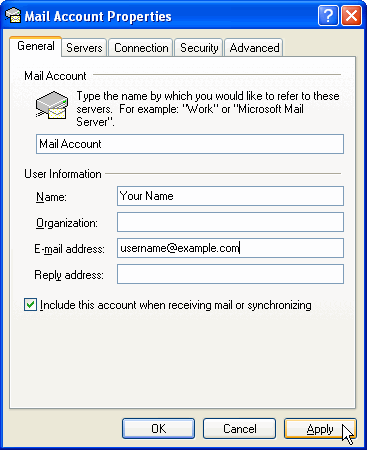 Click on the Servers tab.
Enter the POP3 settings as provided by ProExe.
Change the Outgoing Mail (SMTP) box to that as supplied by your dial-up / broadband provider.
Also if required by your internet connection, tick the 'Tick the My server requires authentication' box.
Then click on the 'Settings' button, to complete the provided Logon information.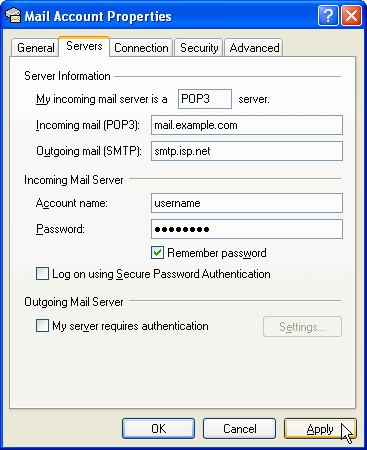 Now click on the 'Advanced' tab.
Unless advised otherwise, it is normal to use the default settings as shown below.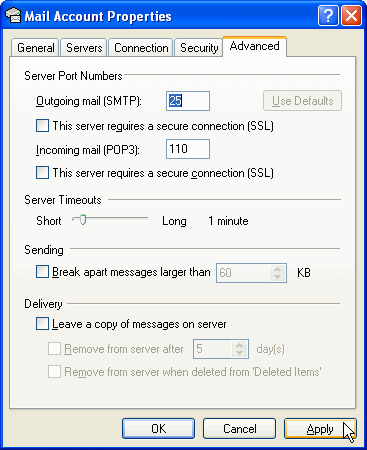 Click on Apply
Then OK
Then Close

---