How do I update the (virus definitions) database of F-Secure Internet Security?
Posted by James Robshaw on 04 April 2007 11:34 AM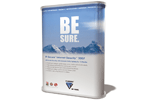 F-Secure Internet Security 2007 automatically updates itself.
No user interaction is needed. If you are using a modem, automatic updates are performed every time you connect to the Internet. If you have a broadband connection, updates are checked once per hour.
To manually check for new updates, click the 'Check Now' link on the 'Automatic Updates' pane.
---