I am experiencing technical difficulties with F-Secure Internet Security 2007. How can I proceed?
Posted by James Robshaw on 29 March 2007 02:32 PM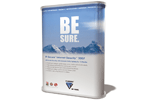 Please see "How to Contact Technical Support" to find out what you should do before contacting technical support and the phone numbers to support resources that will assist you in solving any technical difficulties you may come across.
---