Which version of the Windows operating system do I have?
Posted by James Robshaw on 29 March 2007 11:53 AM
To check your version:
1. Click the Windows Start button.
2. Select 'Control Panel'.
3. Select the Performance and Maintenance category. Note: This step might not be necessary in all computers.
4. Choose 'System'. The System Properties window opens.
Under the General tab you can see your Windows operating system version.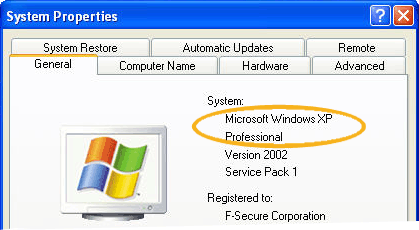 ---