ProExe - Certified Partner with F-Secure
Posted by James Robshaw on 19 June 2006 10:49 PM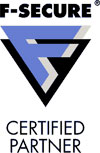 ProExe is a Certified Partner for the leading range of anti-virus software from F-Secure.
As well for Home and Business users, ProExe is also able to offer these products at Corporate level.
Complete protection
You and your family can surf the internet safely, open email attachments and use your computer without fear of viruses, spyware, malware or junk email.
F-Secure Internet Security 2007
F-Secure® Internet Security 2007 provides a complete and easy-to-use protection against all Internet threats, whether they are known or previously unidentified. It includes an award-winning antivirus, an easy-to-use personal firewall, an improved antispyware and a new technology, F-Secure DeepGuardTM, that constantly monitors the very heart of your computer, ensuring that no malicious programs can take over your computer even if you do not have all the latest updates. In addition, the product filters unwanted spam and so-called phishing attempts from your e-mail, and with the parental control, you can block access to websites with questionable content.
Key Features
Protects your computer against viruses, worms and unknown attacks
Detects and removes spyware from your computer
Protects your computer against hackers
Helps you stay free from spam e-mail and phishing attempts
Protects your children against unwanted Internet content.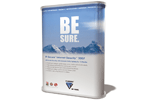 ---